All courier service is done by VRI employees, driving vehicles that are owned, maintained and insured by VRI.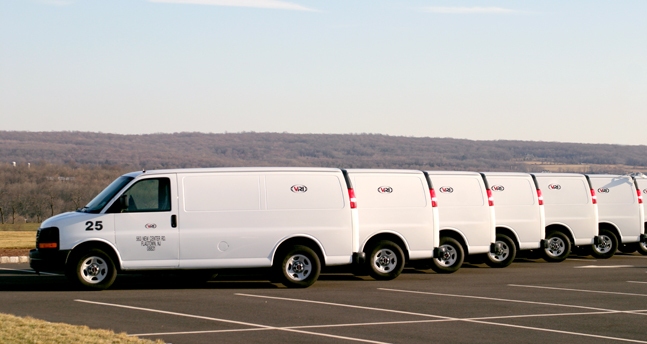 We own a fleet of more than 30 vehicles, all equipped with:
Alarms
Automatic fire suppression systems
Hand-held fire extinguishers
Dedicated air conditioning in the cargo area
Temperature and humidity gauges
Secondary exterior locks
Welded steel screening separating the driver from the cargo area
Safety equipment
Extra interior insulation
Cell phones
All VRI vehicles are tracked by a GPS at all times. We know where your tapes are every step of the way.
All couriers are full-time uniformed VRI employees; they're bonded, trained and background-checked by VRI.